Shopping Cart
Your Cart is Empty
There was an error with PayPal
Click here to try again
Thank you for your business!
You should be receiving an order confirmation from Paypal shortly.
Exit Shopping Cart
PET SITTING AND BOARDING
with D&B's
Large and Small...We Care For Them All
DOG BOARDING
DOGGIE DAYCARE
*****BY APPOINTMENT ONLY*****
6 DAYS A WEEK **Closed Sundays for drop off and pick up
WINTER HOURS 9 AM TO 5 PM
We welcome a limited amount of dogs into our home as
house guests and provide a kennel free alternative.
***Better than a Pet Hotel***
We offer cuddles not cages
Our doggie day care and boarding is offered to house trained, socialized dogs. Because we do not use kennels, your dog(s) need to be able to get along with other dogs.
They have free roam of our house with lots of comfy places to rest or sleep including beds and couches so your loved one(s) must be clean, brushed and critter free. Your pet(s) must be up to date on all vaccinations and proof of vaccination is required.
They are fed on their regular schedules with their regular diets. We'll even do cooking, if needed!!
If your loved one is on medications, we will administer them at no additional charge. Your dog(s) get loving individual attention every day.
We live in a quiet country setting on about 3 acres and have large fenced yards for potty breaks and to romp and play. Your dog(s) can play all day with dogs of similar size, age, and temperament or just sleep their day away, if that is what they prefer. We offer soothing music and nap times too. With 5 separate fenced yards, and gates in our hallways and rooms, we can separate small from large, old from young or whatever their needs may be.
We offer 5 Star pampering. This is our home and we want to give your dog the constant, loving attention they deserve so day care and boarding is on a limited bases.
First come, first served - so reserve early.
We ask to meet all dog(s) prior to any stay so that we can make sure that both you and your dog(s) are comfortable with us (and us with them)... and to meet our dogs.
We will go over, in depth, their likes, dislikes, food requirements, schedules, medication requirements and anything else that needs to be discussed to make their stay as comfortable as possible.
Our dogs, Chewy, Trixie, and Cajun love new friends. They love to play and share their home but are also very good at respecting our elderly and special needs guests.
Our dogs are AKC Canine Good Citizens and trained Therapy Dogs.
We welcome caged animals, birds and reptiles on a limited basis
We can and will e-mail, text, or call you with regular updates on how they are doing, if you would like. Or, you can call us too.
If you want your loved one to have loving, attentive care while you are out of town, this is the place.
Rates: $35.00 per day, per dog (overnight)
25.00 for dog day care if picked up after 11 AM
Due to limited space, we do not offer dog day care for dogs other than our overnight guests.

Winter Hours:
9AM to 5PM
Monday to Saturday
We are OPEN 6 days a week. Closed Sunday for drop off and pick up.
***Because we are open 6 days a week, we have found it difficult to have personal and family time so our new regular business hours are from 9AM to 5PM and closed on Sundays
2022 RATE INCREASE:
Beginning January 1, 2022
Overnight boarding will be $35. Pick up before 11 am at no additional charge.
Pick-ups after 11 am will incur a day care charge
Daycare - $25 day
Early and late pick-ups can be arranged depending on availability for an additional fee of $10.00 per hour
What to bring for their stay:
Their own bedding – if they prefer​

Copy of their vaccination record

Rabies – every 3 years

DHLPP – every year

(Distemper, Hepatitis, Leptospira, Parvo virus, Para influenza)

Bortadella – recommended yearly

Their regular food to help avoid stomach upset

Their own special treats - or we can share ours

A leash for walking

Their medications - if any

The number(s) where we can reach you in the unlikely event of an emergency

Your preferred veterinarian's name and phone number
*******BY APPOINTMENT ONLY******
D&B's is BONDED AND INSURED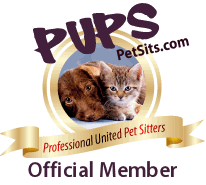 ***If we have concerns about your pet...
we reserve the right to refuse service at any time.
/