Shopping Cart
Your Cart is Empty
There was an error with PayPal
Click here to try again
Thank you for your business!
You should be receiving an order confirmation from Paypal shortly.
Exit Shopping Cart
PET SITTING AND BOARDING
with D&B's
Large and Small...We Care For Them All
Dog Boarding
in a KENNEL FREE
quiet country home setting
OR
Pet Sitting in your pet's own home
PAMPERED PETS PREFER
CUDDLES NOT CAGES
We offer dog boarding WITHOUT kennels to house trained, socialized, spayed or neutered pets in our home
by appointment.
Prices starting at $50.00
DUE TO LACK OF ROOM, WE ARE UNABLE TO ACCEPT DOGGY DAY CARE GUESTS.
We have 5 large, separate, fully fenced yards at our home
giving our guests lots of room to run.
I can't tell you how much we appreciate the kind care you give to Lilly; can't imagine leaving her somewhere where she's forced to live in a cage while we're gone.
~ Arlene & Russ Heap
It is comforting to know that our doggies have the BEST care.... D&B's Pet Sitting in Cedar City. Thank you for being their second LOVING home.

We have been customers of D&B's for a couple years and can recommend them with the greatest confidence!

~ Dr. & Mrs. Walter M. Kidwell, Cedar City

D & B's Pet Sitting is far and away the best place that I could possibly leave my dogs...
Thanks Diane and Bruce! You're the bomb!
~ Lynda Marks
Tibet, Jager and I would like to give ten tail wags to D&B's Pet Sitting!! I highly recommend D&B's Pet Sitting to all my friends and coworkers and they love it too! –
Jessica Van Woeart, Cedar City, UT
D&B is by far the best place in Iron or Washington Counties for pet sitting. Bruce and Diane treat Bones like family and it truly is her "Home away from Home".
I pull up to Bruce and Diane's home Both of my girls run to the front door and never even look back at me.
Mona & Mike Nies
If anyone needs a place for your pets while your vacationing you can count on these guys to take care of your animals... Big or small
~ Kay Lonnie Myers, Cedar City, Utah
When we returned home, the animals were just as if we never left them and it was such a relief to know they enjoyed their days kennel free.
~ Cole and Amber Rasch, Cedar City, Utah
The call (to D&B's) was the best call I'd ever made for my pups sake! They are the most loving people and caregivers I've ever met!
Stacy and Brian Michaelson
I know I can leave my dog and know that he will not only be safe but happy and on his own little vacation.
Janene Utterback

While I missed my kitties, I knew they were well cared for. I trust Diane completely. She provides excellent care and you can tell she loves animals. I highly recommend her!

We are so grateful that we found D&B's Pet Sitting and plan to use their services many times in the future.
You are simply wonderful and we are so blessed to have found you.
Ron and Debbie Kammerer
Pacific Lights Kennels
When I leave my cats I have full confidence that they will be very well cared for.
I don't have to feel guilty or worry about my dog when I leave town. I know he is being taken care of just as well as when I am home with him, if not better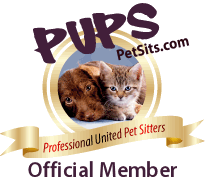 We have a top ranking on BedandBreakfastsNow.com, a worldwide Hotels, Motels network, which includes Cedar City Motel page.
Dog Boarding - Pet Sitting - Doggie Day Care - Dog Walking
Better Than a Pet Hotel
/